So I am putzing around in the farm store looking at tarps and trying to figure out how to get a couple of jobs done when I come across a product I never noticed before: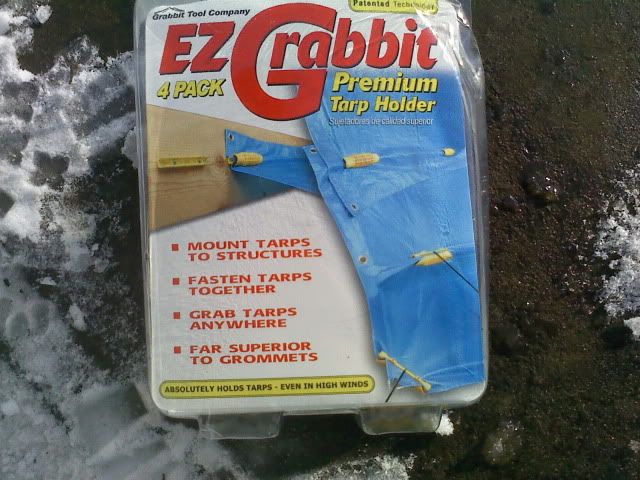 The basic idea is that one piece "the dogbone" goes on the underside of the the tarp and a second piece slides onto the dogbone from above. Supposedly it can be used to connect two tarps together. I just used it to attach two tarps: one canvas and one plastic to a building or anything else solid.
The instructions were wanting but after squinting for several minutes at the picture on the package and about twenty minutes of failed attempts I figured out which end of the dogbone was to face out:
The big draw back is that the center hole has an air space between the plastic dogbone and...
[ Continued ]